Filter by Category
Playwriting
Playmakers
with No Instuctor

Sep 12, 2022 at 4 pm

, runs for 10 weeks
Grades: 4-6
Put pen to page and present your original stories on stage! Students will collaborate with teaching artists and classmates to write and perform in an original play. Harness your storytelling skills and share a one-of-a-kind creation with friends and family on the final day of class!
Will run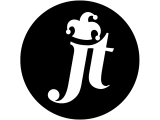 Devising: Edgar Allan Poe's Gruesome Gallery of Grotesquerie
with Blake McCarty

Oct 22, 2022 at 9 am

, runs for 5 weeks
Grades: 7th-12th
In preparation for SDJT's world premiere production of Edgar Allan Poe's Gruesome Gallery of Grotesquerie, join director Blake McCarty for this unique series of devising workshops. Inspired by the macabre poetry and prose of Edgar Allan Poe, teen artists will have the opportunity to explore playwriting, improvisation, puppetry, songwriting and design while creating material that will be used in the mainstage production later in the season. Students have no obligation to audition or participate in the show, but will play a vital role in its development while expanding their skills and artistry.